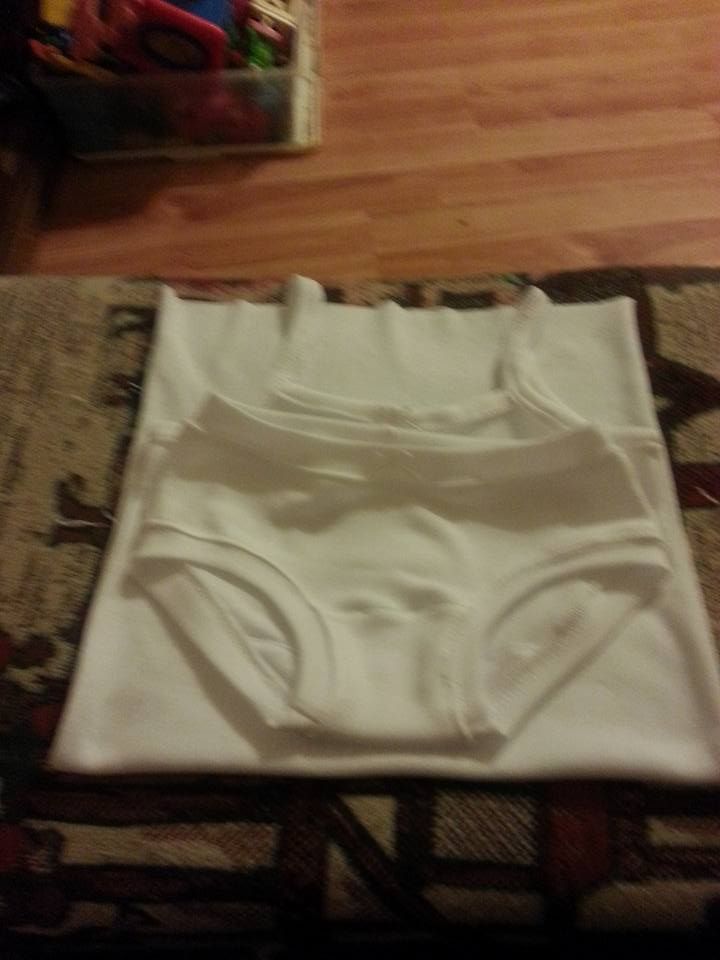 In my church, we baptize at eight years old at the earliest. Grace has just turned eight, and thus needed an all-white dress. My grandmother made mine thirty years ago. She was an amazing seamstress, and compared to her, I'm a baby beginner! Because white fabric is see-through when wet, I started with a white cami and panties. Thus far, the cami is unhemmed and will remain so until next week. That way, I'm sure it's long enough! I used Peekaboo Pattern Shop's
Classic Panties and Camisole pattern
. The fit is excellent, and the pattern is sooo addictive! I made 36 pairs of panties from this pattern last year, and 14 camis.
With the first layer taken care of, I moved on to a slip. Next up was an out-of-print McCall's pattern, McCall's 4505, combined with the embroidery from a vintage Simplicity pattern. (Simplicity 2558)
I made the a-line slip, lengthened it by 3.5 inches (well, 5, but I shortened it later because it hung below the dress!) and embroidered it using the embroidery from the Simplicity pattern.
I know slips are kinda old-fashioned these days. You can't really buy them anymore, but well, transparent when wet! Thirty years ago, my grandmothers and my mother would have had a heart attack if I wore a dress without one, but these days it's standard. Grace has declared that this will be her new nightgown after the fact.
And on to the main event! Vogue 7664 from 2002 was already in my stash and kinda what I wanted. I made a few changes to the pattern, by fully lining it and adding embroidery to the middle panel. I kinda mixed the two views together because I wanted the bodice and collar from the long sleeved version and short sleeves. I also lengthened it because 6X wasn't at knee length for her. I made a six and added three inches. I used the sash embroider from View B in the center panel as well.
I can't get the dang thing to rotate, so I'm afraid they're on their side. Here's the whole dress. It's made from sheermist cotton/poly batiste from Hobby Lobby. Cotton batiste would be more traditional, but it's well out of my budget. Last time I looked 100% cotton batiste was $25/yard. I can buy silk for less! Now that the blood stains from pricking my fingers are gone, it's all white, which is important for occasions such as this.
So was it worth the three weeks I spent on it?